Paper by Andrea Dehnke. Viewed on DVD.
David Fincher may not be a very well-known name, but he is the director behind some very well-known modern-day movies, some of which include Fight Club (1999), The Curious Case of Benjamin Button (2008), The Social Network (2010), and The Girl with the Dragon Tattoo (2011). His dark style of filmmaking, both literally and thematically, permeates all of his cinematic works, as does his attention to detail. It is a combination of this dark style—known as film noir—and his directorial involvement as an auteur that so powerfully impacts viewers. Many audience members are so disturbed or unsettled by some of Fincher's movies, that they interpret messages that were never there, or believe they've seen physical images that were never shown. This effect of getting into the viewer's head and making such a strong impression is a personal goal of Fincher's, and one that perhaps more directors should strive to achieve.
Fincher's directorial style in all of his feature films can undoubtedly be described as film noir. The term itself translates to "black film" or dark cinema, and "was originally coined by French critics
Paper by Amanda Darouie. Viewed on DVD.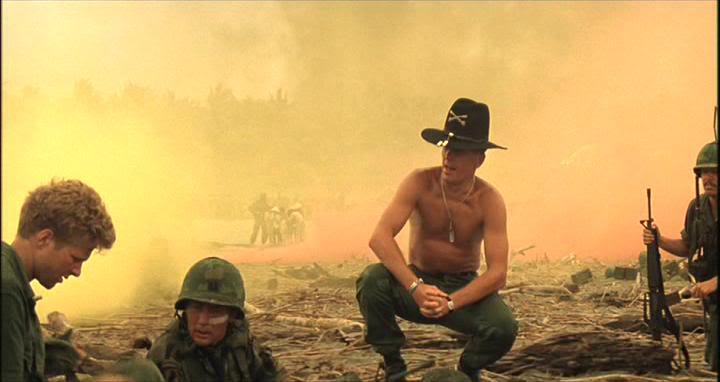 Francis Ford Coppola understood the power of risk, the power of thinking like a kid, and the power of following what your gut is saying the right thing to do is. He's directed more than a handful of movies all over the spectrum in terms of budget, and genre but won Hollywood's attention with a few blockbusters that launched his directing career further than he anticipated and for which he is remembered for to this day. Before this assignment, the only thing I knew about Coppola was what I saw of him in the behind the scenes documentary of "Apocalypse Now" called "Hearts of Darkness." The way he approached the process of production and his persistence in the making of "Apocalypse Now", a two hundred and thirty-eight day shooting schedule, inspired me and caught my interest. He had vigor for his story and was willing to pay whatever price to get the shots and performances he needed. Coppola had a dream of writing and directing personal stories, but his unpredicted success at an early age drew him off of that course. Coppola