Reviewed by Gordon Roach. Viewed at Santa Barbara Film Festival 2015.
In the very first scene of this bloody shoot um up Tarantino inspired flick, the camera is positioned in a wide angle shot showing a strapped Pegg hunting down a hit. The movie spans over a series of flashbacks leaving the viewer not to sure what and where we are in the stories timeline. Pegg carries the film with his foul mouth and wickedly back stabbing ways. This hilariously bloody shooter has you leaning on the edge of your seat wondering who's about to kill who. The key attraction of this film for me was the unsuspecting interests of these characters, not knowing whats about to come next as the film takes many different turns in character relationships and head wounds. Set in Perth Australia these gorgeous locations range from beautiful beaches to dry deserts to tropical watering holes. The film makes me want to move to perth, quite the beautiful location as well as actresses. This was my first introduction to the mesmerizing Teresa Palmer. Holy hell. Any who, the story follows six main characters as they hunt kill and stab
Reviewed by Gordon Roach. Viewed at SBIFF 2015.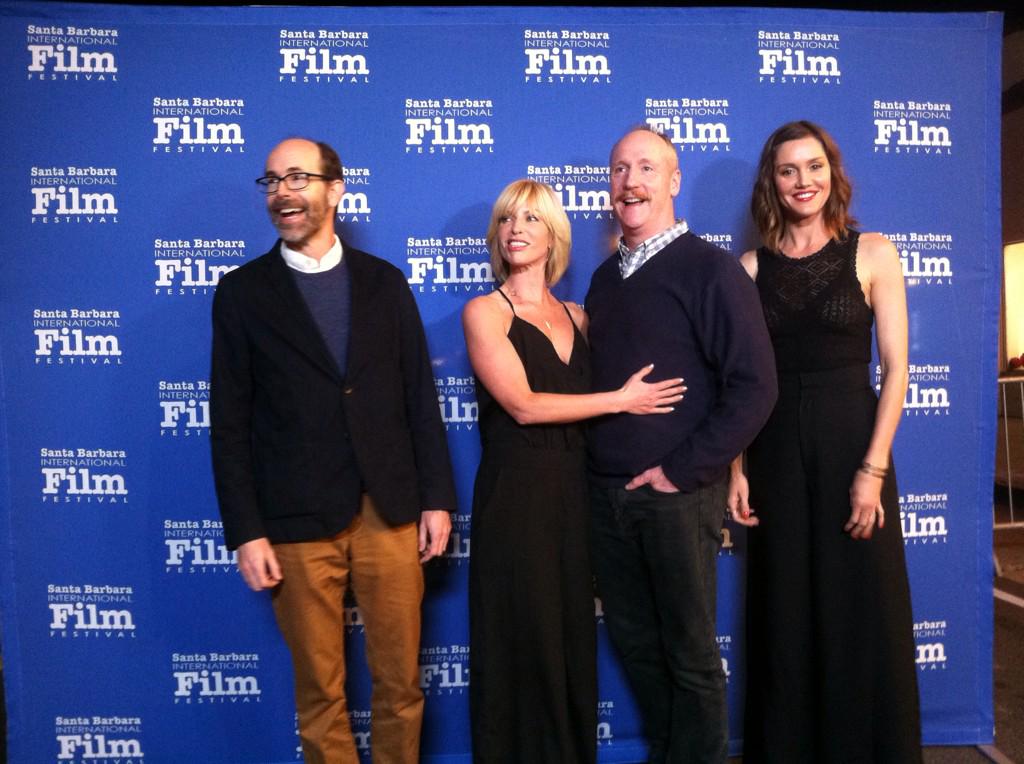 Matt Walsh creator of UCB improv theatre brings us a film akin to a Larry David esq. style shoot, where the writer/director gives the actors about two paragraphs of material to set up the scene and let them improvise the majority of the dialogue. This plays really well and holds cohesiveness as a feature film with only a few slip ups of awkwardness where the you can tell the actors really going for a stretch.
Most of this improvisational brilliance comes from inside the films lead, Brian Husky's office, where his patients sit in a recliner spewing out their problems to this self made hypnotist that has written a slew of therapy books (self published) along with a Steve Brule type DVD video. A lot of comedians guest spot as patients including the hilarious Nick Kroll, Natasha Leggero, and Rob Huebel. A lot of UCB regulars fill up the screen including Seth Morris and Adam Pally doing what they do best. TVs Andy Daily shines as one of the san fernando valley homeowners who's overly protective of his neighborly well being. Horatio Sans also is a major player in the film attending